December 7 (hybrid in Berlin) & December 11 (remote), 2023
Test JavaScript. Test with JavaScript.
2

Days
In-person & remote

30+

Speakers
Sharing know-how

500+

QA's & Dev's
in Berlin in-person

5K+

Attendees
globally remote
All things JavaScript testing.
Bugs shall not pass.
Premier event for QAs and developers to dive into JS testing best practices and updates from leading product teams. Join in-person in Berlin or enjoy online streaming with hybrid networking and interactive sessions, including free workshops.
This year, you can expect the authors and core teams of the following libraries / projects:
Features
LINEUP
Сonnect with skilled developers and QA experts. Fill your conference schedule with high quality talks and hands-on workshops.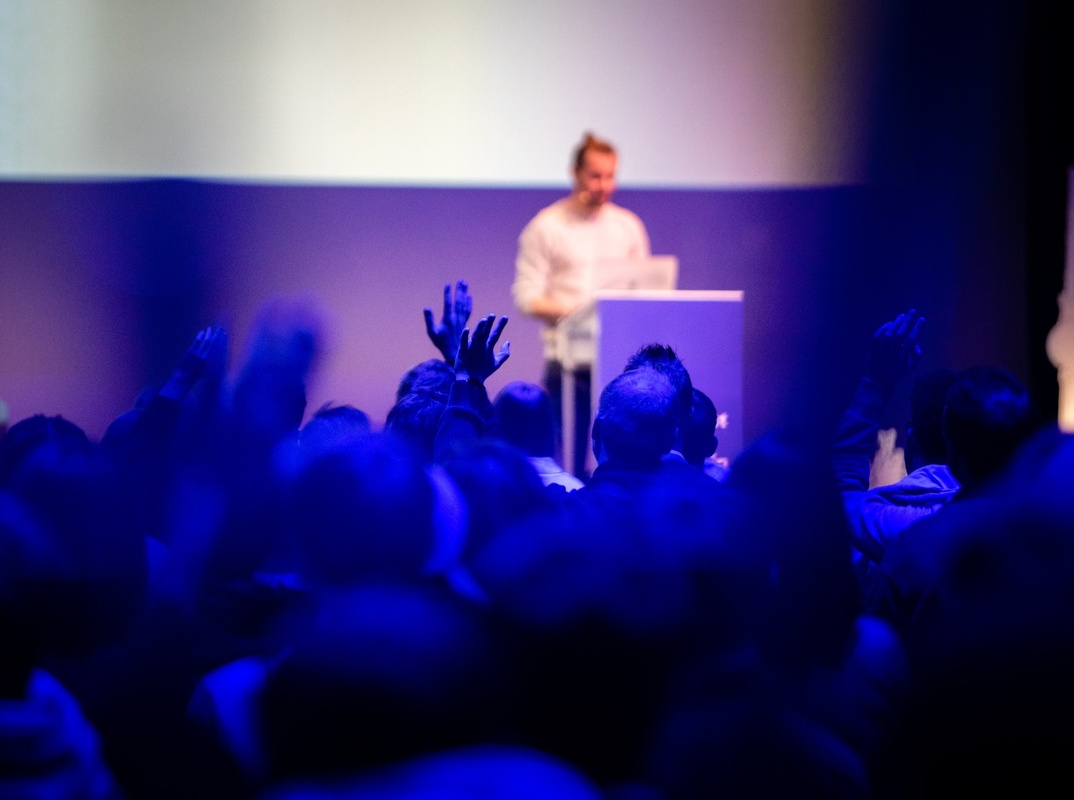 NETWORKING
Engage face-to-face with speakers and fellow attendees, participate in hybrid speaker rooms and topic-based discussion spaces. Forge new friendships and explore fresh opportunities.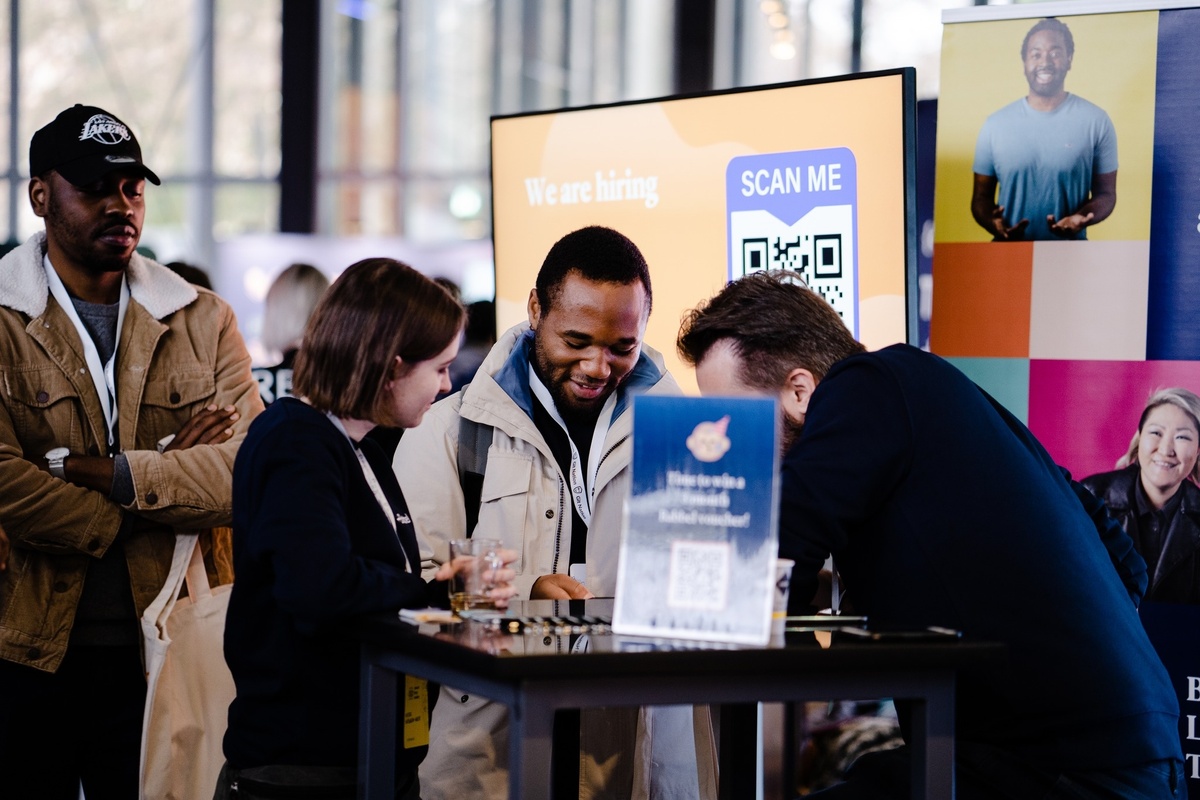 Afterparty
Experience celebration in the heart of Berlin featuring algorave performance Alexandra Cárdenas and DJ MINJA on Dec 8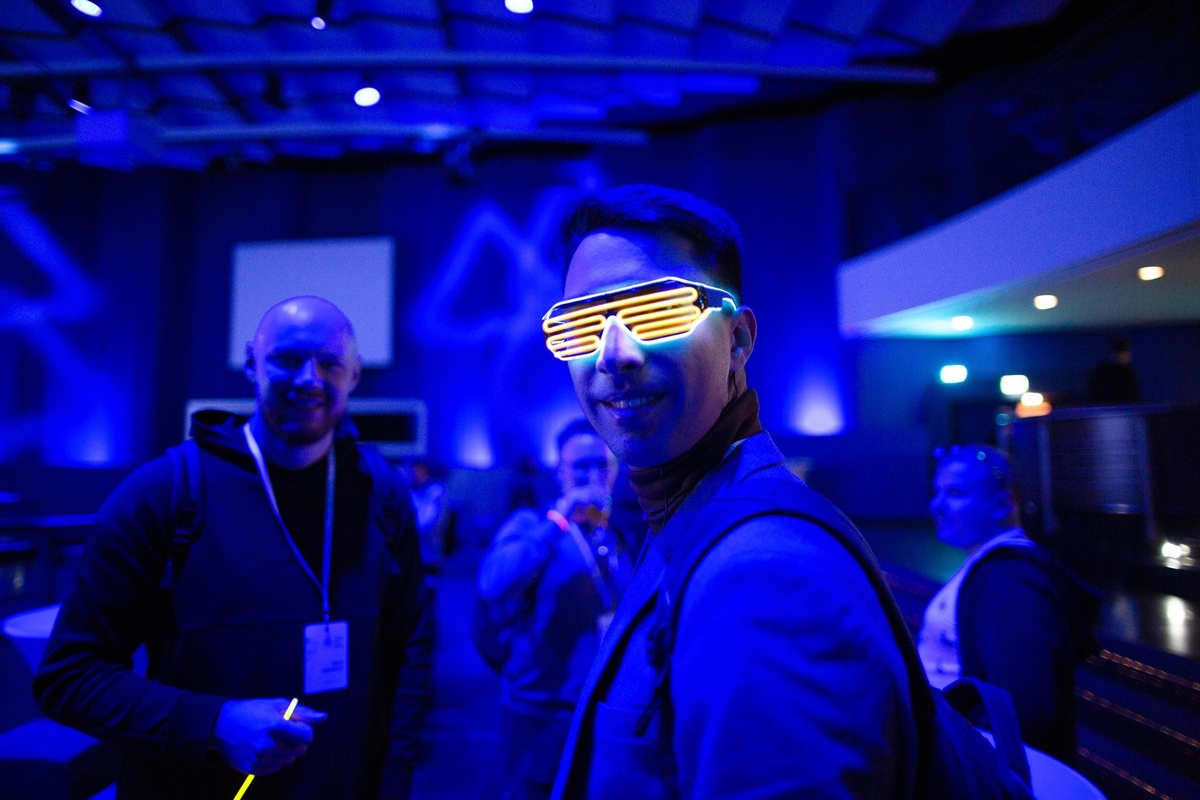 Our MCs
Nathaniel Okenwa
Twilio, UK
Nathaniel is a Developer Evangelist at Twilio working to create magical moments for developers with their products. He is a die hard fan of JavaScript, sports, superheroes and mixed martial arts. His life goals are to have Batman's brains, Deadpool's humour, T'Challa's fashion sense, Killmonger's Wokeness, and Thanos' determination! He serves the Javascript community in the UK and the rest of Europe.
Kevin Lewis
Developer Advocate, Germany
Kevin runs Developer Relations at Directus and is Director of You Got This - a learning hub to help developers improve their core skills. He is an avid boardgamer, tired dad, and shameless Disney adult. He is based in Berlin with his partner and two kids.
Cecelia Martinez
Ionic, USA
Cecelia Martinez is a Developer Advocate for Appflow at Ionic, a company that helps web developers build cross-platform applications using modern technology. She is dedicated to creating better, more inclusive developer experiences for all. Previous companies include Cypress and Replay, with areas of expertise including web & mobile development, testing, developer tools, and open source. She is a Lead Volunteer with Women Who Code FrontEnd, Chapter Head of Out in Tech Atlanta, and a GitHub Star.
Discussion Rooms
Join discussions focusing on specific topics around testing. Discussion rooms on December 7 will be held in a hybrid format.
01
Future of Testing
Ramona Schwering
Murat K Ozcan
Carly Richmond
Matan Borenkraout
W. Ian Douglas
Petros Plakogiannis
Future of Testing
Program Committee
Alex Lakatos
Interledger Foundation, UK
Alex has spent the past 11 years working on the Open Web within Browser, Communications, and FinTech organizations. With a background in web technologies and developer advocacy, he's helped organizations build developer-friendly products while engaging with the developer community at large. As the new Technology Lead for the Interledger Foundation, he focuses on lowering the barrier to entry into the Interledger ecosystem and drive the adoption of the web standards powering the Interledger protocol. An avid traveller, it's likely you'll bump into him at developer conferences around the world.
Ioana Chiorean
CodeSandbox, Germany
Ioana is an engineer manager flavored in communities, and devrel, that has more than 12 years of experience in tech with a specialization in mobile apps and web. Besides her job at CodeSandbox, she dedicates her time to building tech communities and improving the access to education. She is the Module Owner for Mozilla Reps, one of the alumni of MozTechSpeakers, and stands as an ambassador for CodeWeek at the European Commission. In her free time, she contributes to Open Source and different volunteering programs, while enjoying a coffee or a good wine.
Cecelia Martinez
Ionic, USA
Cecelia Martinez is a Developer Advocate for Appflow at Ionic. Previous companies include Cypress and Replay, and she is passionate about open source devtools and building inclusive developer communities. Cecelia speaks about web & mobile development, testing, and DevOps. She is a Lead Volunteer with Women Who Code, Chapter Head of Out in Tech Atlanta, a GitHub Star Alumni, and has served on the program committee for multiple tech conferences. Before transitioning into tech, Cecelia had careers in Journalism and Finance, and loves using both sides of her brain to connect with people and solve problems.
GITNATION MULTIPASS
Get access to 10 conferences with a single ticket
more details
Multipass and full ticket perks
Free workshops
Get your hands on hot tech, recording included
2x more content
Enjoy 2 days with 2 tracks of talks + discussions with the world renowned speakers
Enjoy Full HD streaming quality
Experience the event in full quality on a big screen
Get talk recordings right after the conference
Others will receive them one month after the event
HANDS-ON WORKSHOPS WITH FIELD EXPERTS
TestOps, Performance, API testing, Security, etc.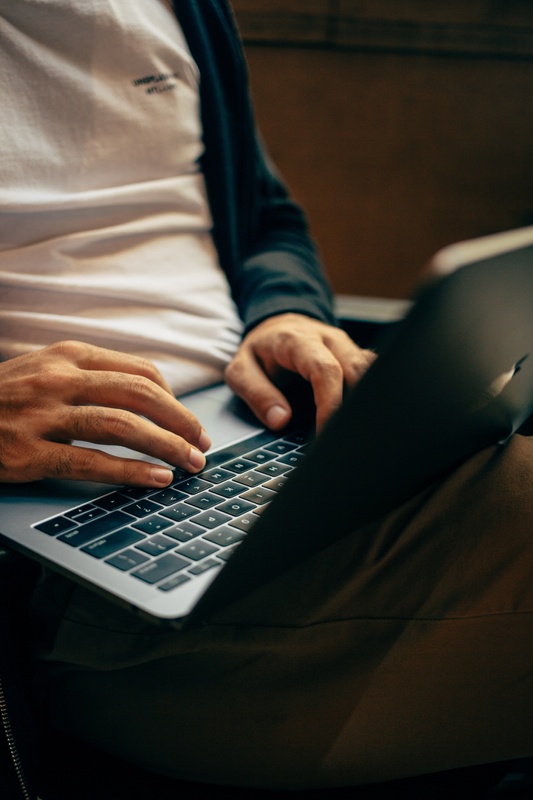 VIDEO CHAT ROOMS WITH SPEAKERS
Join virtual rooms with top QA & developers
SPEAKERS' DISCUSSION ROOMS
Enjoy more space for your conversation with speakers
Your chance to get a free full ticket
Share your personal badge on Twitter or Linkedin and get a free limited Watch-only Ticket (50% of talks, no workshops). When 3 friends register with your badge you get a free Full Remote Ticket.
Share badge and get a free access
Follow us for updates
Subscribe to our conference newsletter and get the latest updates and special deals.
Location
Kosmos is the amazing Space Age theatre from the 1960s. It is situated in the hip neighborhood of Friedrichshain full of great restaurants, bars, clubs and little shops, and the building was built with unconventional visionaries in mind.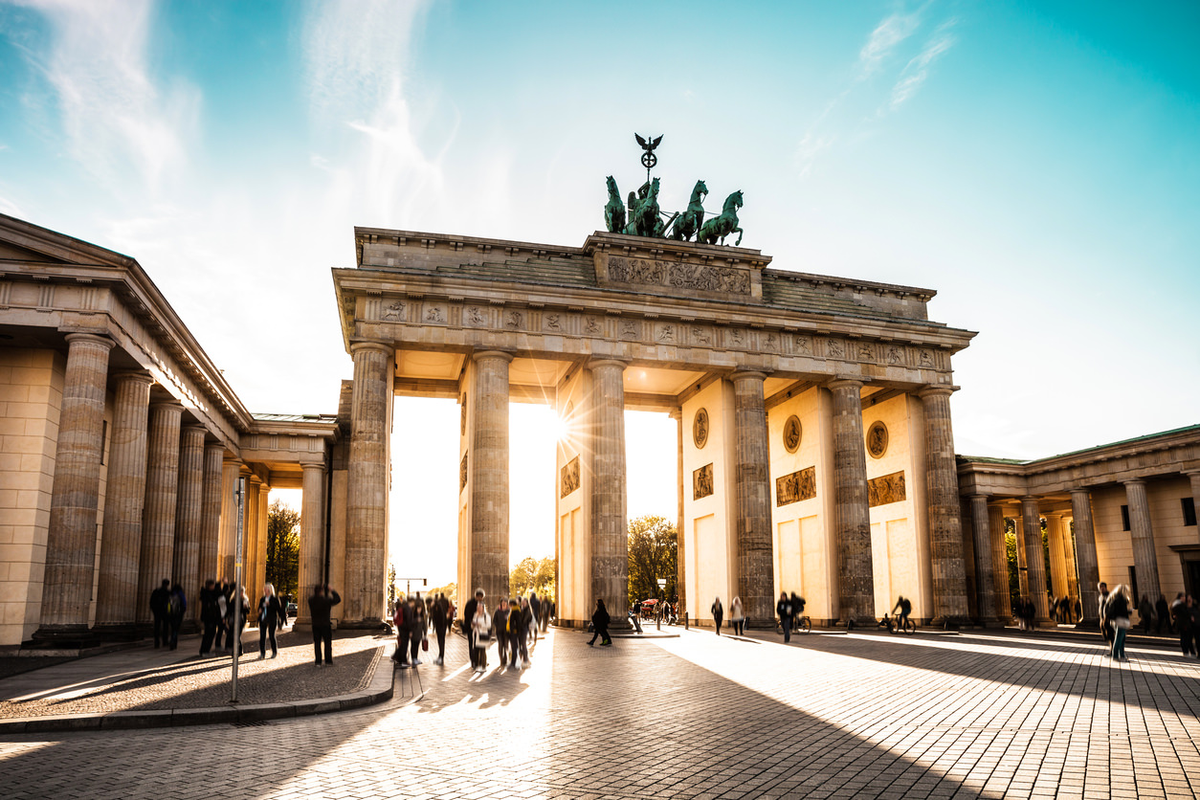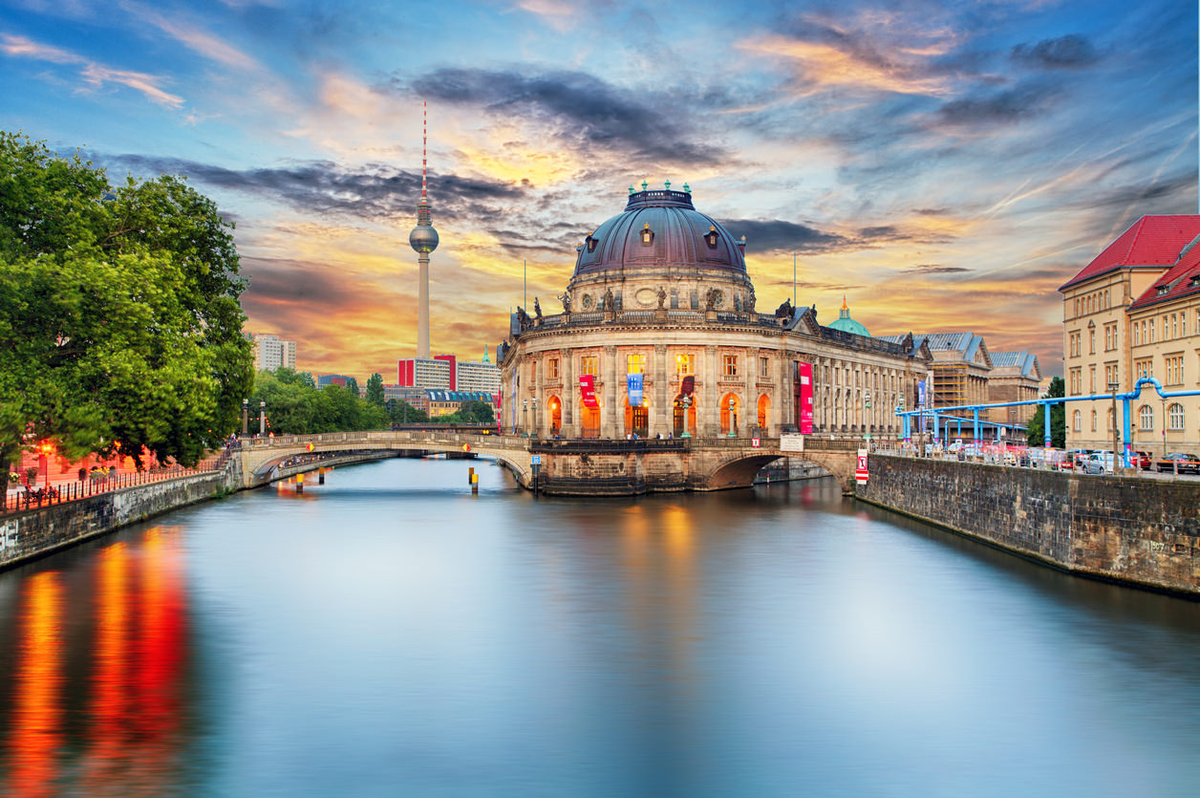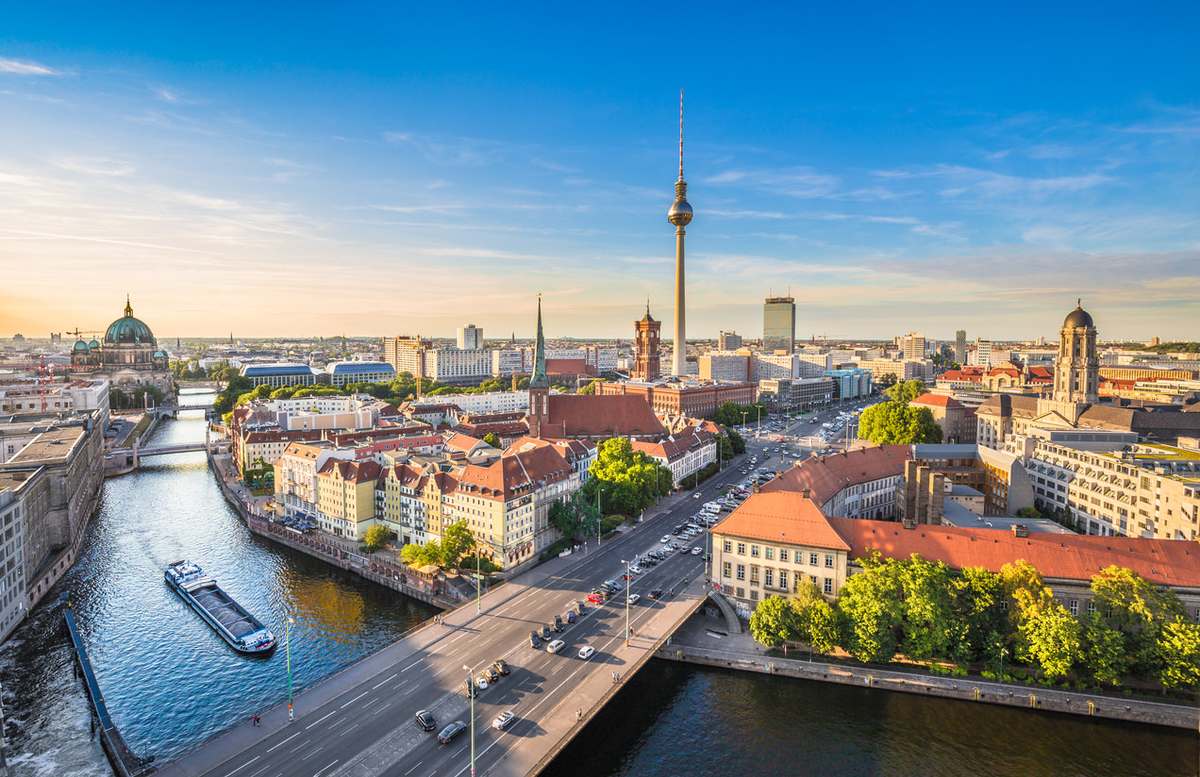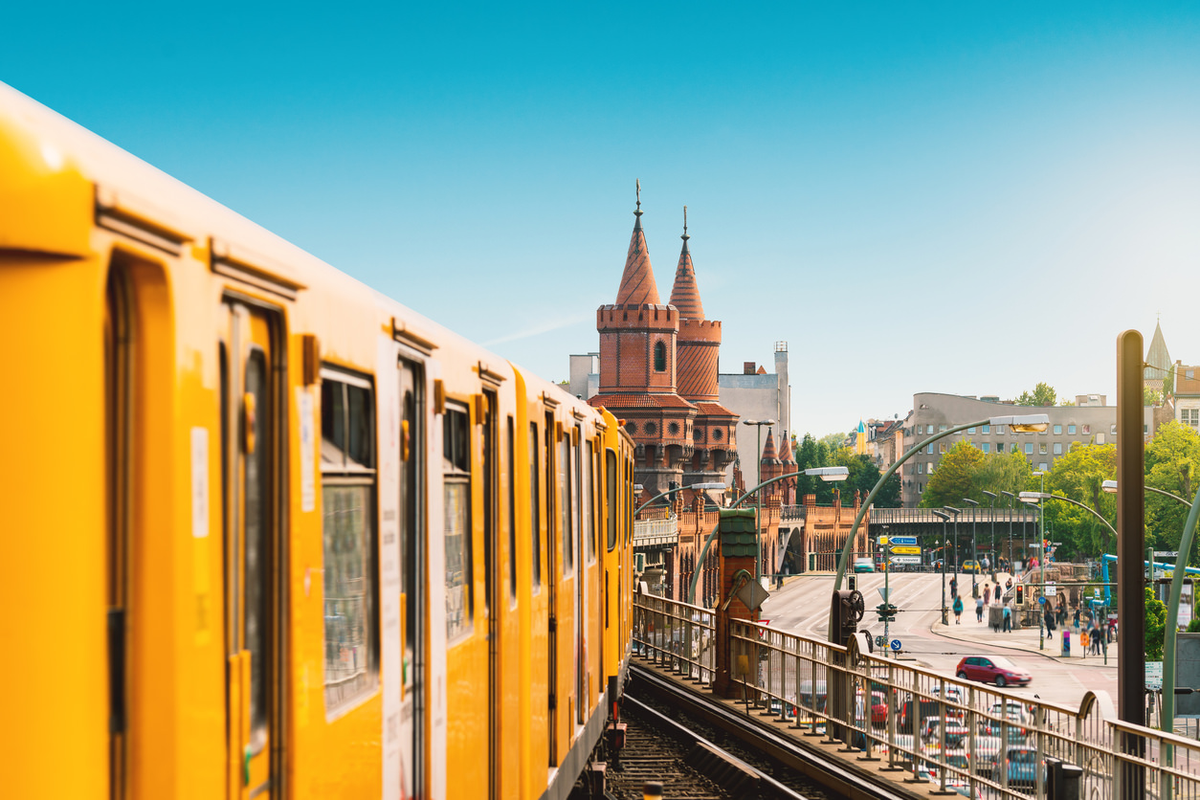 Giving back to community!
We try our best to make all our events accessible and inclusive for a diverse audience. Get in touch with us if you wish to support this initiative, and help us provide Diversity Scholarships for the underrepresented groups in tech.

20 of 50 extra diversity scholarships sponsored
Sponsors
Tech Partners
Next.js, Headless CMS and eCommerce expert agency

FocusReactive will help you architect, build, and lead technically advanced websites with a focus on performance and scalability. Partners and experts in Next.js/Vercel, Storyblok, Sanity, Contentful, Shopify Hydrogen, and other Headless eCommerce platforms.

Whether you seek expert Headless CMS consulting services or an expert agency with deep experience with platforms like Storyblok or Sanity, FocusReactive is the one to help you scale.